There is a light across the street from my house, and it is in such stark contrast to the other lights that it holds my attention. It provides a baring like that of the north star and a unique brilliance. At first I did not know that there was a literary connection between a green light and the sentiments (i.e. sense of longing and hope) that held sway over me. However, I was not surprised to find that a similar light is featured prominently in F. Scott Fitzgerald's
The Great Gatsby
and it has much the same impact. This is discussed on NPR's program Fresh Air with Terry Gross. In the segment
How 'Gatsby' Went From A Moldering Flop To A Great American Novel,
Gross illuminates the charged meaning of the light.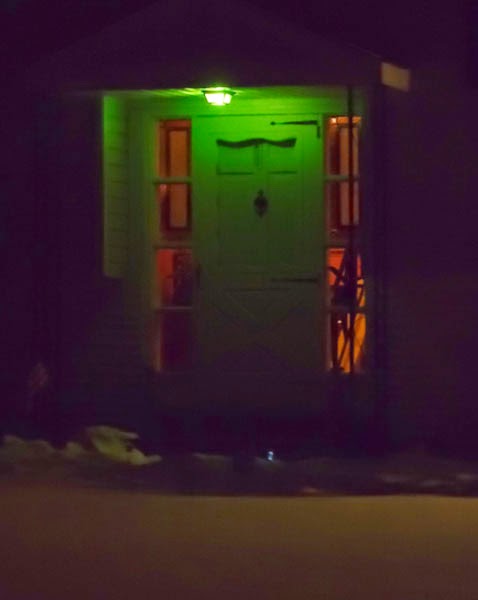 "The Green Light"
At 11 minutes and 56 seconds into the program Terry Gross states "one of the most famous things about
The Great Gatsby
is that Gatsby is always looking across Long Island Sound at the dock where Daisy lives. And he sees the green light that she has on at night on the dock. And he's always looking at that light and yearning for his dream – for her."
Gross makes it clear that a beacon can shine more than literal light. With a mind willing to venture to emotional realms, the light symbolizes the meditative place and connections needed to bring forth insight and far reaching speculation. Prior to my conscious knowledge of Fitzgerald's green light, I began to created my own homage to this emerald glow. This was an exercise not just to test out a range of greens but to call on feelings I did not yet have words for.
Kip Deeds, Homage to the Green Light, Watercolor, Ink, Acrylic Paint, and Collage